Xpertials mirrors can be customized according to the election, we have a wide variety of options.
MIRRORS WITH LED LIGHT

We have a catalogue with a wide variety of led mirrors, you can select from the different designs and options: frontal, perimetral, frontal and perimetral, side led light with steel, black frame or no frame, select your option and enquire.
BASIC MIRRORS
In xpertials we have a collection of a wide variety of essential mirrors such as polished, bevelled, matt bevelled or blunt edged, some with led spotlight and others from our collection that can be customized adding led spotlights. Choose the model that best suits you, and we indicate the mirror options where they can be installed.
LED SPOTLIGHTS FOR MIRRORS
In xpertials we have mirrors that can be customized by adding led spotlights. select the spotlight your prefer and we will indicate the mirrors where they can be placed.
MIRROR WITH DEMISTER DEVICE
You can also choose the xpertial mirrors with the demister device in order to avoid the water condensation effect that distorts the image. Avoid it with the demister system. You can connect it directly to the electrical network or it can be switched on or off with an additional touch sensor.

MIRROR WITH WARM/COOL LIGHT
Depending on your mood select the type of light on your mirror to project yourself in one way or another. This is very practical for when you are putting makeup on because you can adapt the light to the place where you are going to go out to.

MIRROR WITH SENSOR TOUCH
A tactile sensor can be added to the mirror: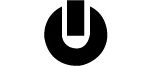 Led on/off sensor, with a simple touch you can switch on or off the light or even increase or decrease the intensity according to your election.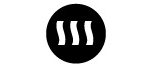 On/off demister sensor: the demister system will be activated or deactivated.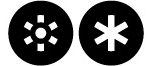 On/off warm/cool light sensor: you can select the light colour temperature, warm, neutral or cool and/or the light intensity.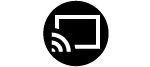 On/off screen mirror sensor that will connect or disconnect the hd lcd screen of the mirror.
MIRROR WITH SCREEN
Match your mobile´s screen with your mirror, enjoy all the content while you comb, shave and make up yourself!
This is very useful while you watch make-up or how to put on your tie tutorials…, take a look at your pictures, listen and watch to your own videos or either from internet, all your mobile content in your xpertials mirror.
The screen mirror system is compatible with ios and android.

Bluetooth Mirror
Link your mobile with the mirror via bluetooth and enjoy your music in the bathroom.